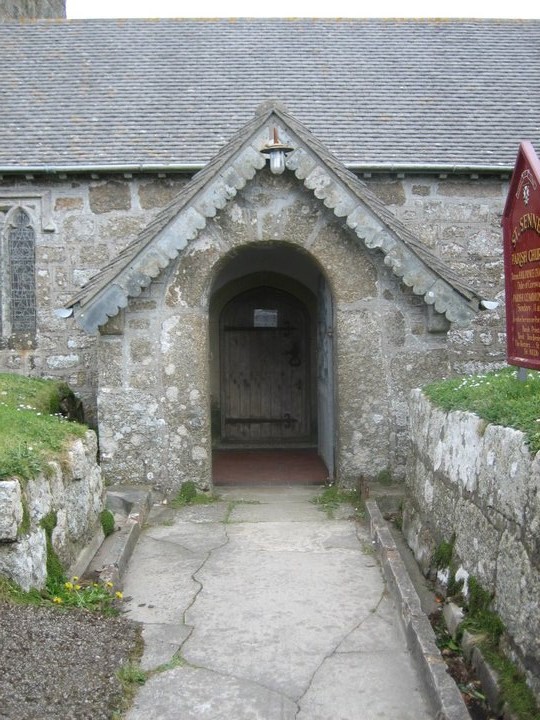 Regular Services in church resume from Sunday 11th April 2021 and will be at 11.00 a.m (there is a united benefice service once a month, which rotates around St Sennen, St Buryan and St Levan churches, see noticeboards and the Churches at Land's End facebook page for info.
Please come and join us! All welcome!
The Church is currently open for private prayer daily 10-4pm, until 6th January 2022 and from then it will be open on Sundays only for services and prayer, 10-4pm, and for any special events and services, until Holy Week
Welcome to holy week 2021! There will be services online until the church reopens for services from 11 april (hooray!), but it will be open 10-4pm on Easter Sunday for prayer and thanksgiving and for ....
ST SENNEN EASTER EGG HUNT! This Sunday, anytime from 2-4pm (staggered start to observe social distancing, bring an adult with you, kids). Starting at the church and then on to Land's End Elemental Quiet Garden (our place) nearby - follow the clues to reach the heart of the labyrinth...
Please note that Sunday 28th November 2021 is St Sennen Feast. There will be a United Benefice Eucharist Service at St Sennen Church at 10am, followed by light refreshments in church. All welcome!
As we have a guest priest, Revd Leslie Attwood, visiting and he has kindly agreed to lead services at both Sennen at St Buryan, our Sennen 'midnight mass' service on 24th is rather early (!) at 6.30pm and Buryan's is at 11pm. Brian Simpson will lead a Nine lessons and Carols service in Sennen Church at 11am on 19th Dec and a Community Carols and Christingle service in church, with mince pies and mulled wine, at 5.30pm on 22nd Dec. On Christmas day, Michelle Brown will lead a service of the Word in St Sennen at 10am and on 26th there will be a Eucharist Benefice Service there at 10am.
Wishing you all a safe, snug, happy and holy Christmas and a hopeful, peaceful New Year.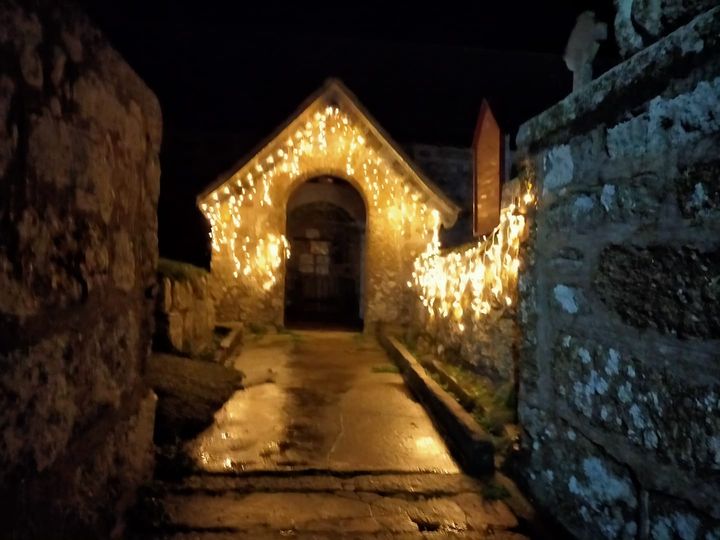 We are also currently offering services and prayers / reflections
online as a Benefice, see calendar for details and 'prayerful resources during the pandemic' page for service sheets etc. There is an online evening prayer at around 4.30pm on Wednesdays and Sundays (which stays online afterwards), accessed via the Worship at Land's End facebook page or the Land's End Churches facebook page.
We are currently in an Interregnum, following Canon Vanda's departure on 14.3.21
For general enquiries please contact Churchwarden Cecil Brown: email browncecil@hotmail.co.uk; mobile no. 0791 043 2078.
From 14 March 2021 all requests for funerals will be handled by Rev'd Mike Searle: email mike.lamornavean@btinternet.com; phone 01736 810218.
For ALL Memorials and gravestones In the absence of an incumbent, this diocese hands over to the Rural Dean the legal responsibilities of handling memorial requests, in the absence of a Rural Dean this moves to the Archdeacon to approve
Archdeacon Paul Bryer paul.bryer@truro.anglican.org or telephone him on 01872 309262. Please do not hesitate to contact him.
All wedding queries will also need to go to the Archdeacon in the absence of a Rural Dean: Archdeacon Paul Bryer paul.bryer@truro.anglican.org or telephone him on 01872 309262. Please do not hesitate to contact him
CLICK HERE TO SEE OUR PRAYERFUL RESOURCES
including Service sheets for Sundays!
Visit our Facebook page for more Services and live Evening prayers!
Click here for Canon Vanda's blog...
You can DONATE here to support Sennen Church
Scroll down for our calendar of all events!
All are welcome to worship at St Sennen Church,
the times and details of which can be found

here

.
We would love to worship with you!
Safeguarding
Ensuring that children and young people, as well as adults, are kept safe whilst in our care is an integral part of our church life. If you have any concerns about safeguarding please contact:
In the Parish:
Sarah Stanton Nadin Parish Safeguarding Co-ordinator,
Tel: 01736 810216
In the Diocese:
Sarah Acraman Diocesan Safeguarding Adviser
Tel: 01872 274351
Out of Hours for after 5 pm and weekends:
01208 251300
In an emergency situation:
Local Authority Children's Social Care: 0300 123 1116
Local Authority Adult's Social Care: 0300 1234131
Scroll down for our calendar of all events!
We believe in an inclusive Church – church which does not discriminate on any level, including: economic power, gender, mental health, mental ability, physical ability, race or sexuality. We believe in a Church which welcomes, accepts and serves all people in the name of Jesus Christ; which is scripturally faithful; which seeks to proclaim the Gospel afresh for each generation; and which, in the power of the Holy Spirit, allows all people to grasp how wide and long and high and deep is the love of Jesus Christ.